Description:
THERMAL IMAGING MONOCULAR

The Night Pearl ALOR 15 hunt captures sharp thermal images of running targets and moving vehicles at a fast frame rate. It clearly displays targets in high resolution, even if they are moving quickly. Designed to increase situational awareness at any time of day, ALOR 15 hunt can detect humans, animals, and objects in complete darkness, haze, or through glaring light, equipping law enforcement professionals, hunters, and outdoor enthusiasts with reliable thermal imaging in tough conditions.
EVERYTHING ALOR CAN DO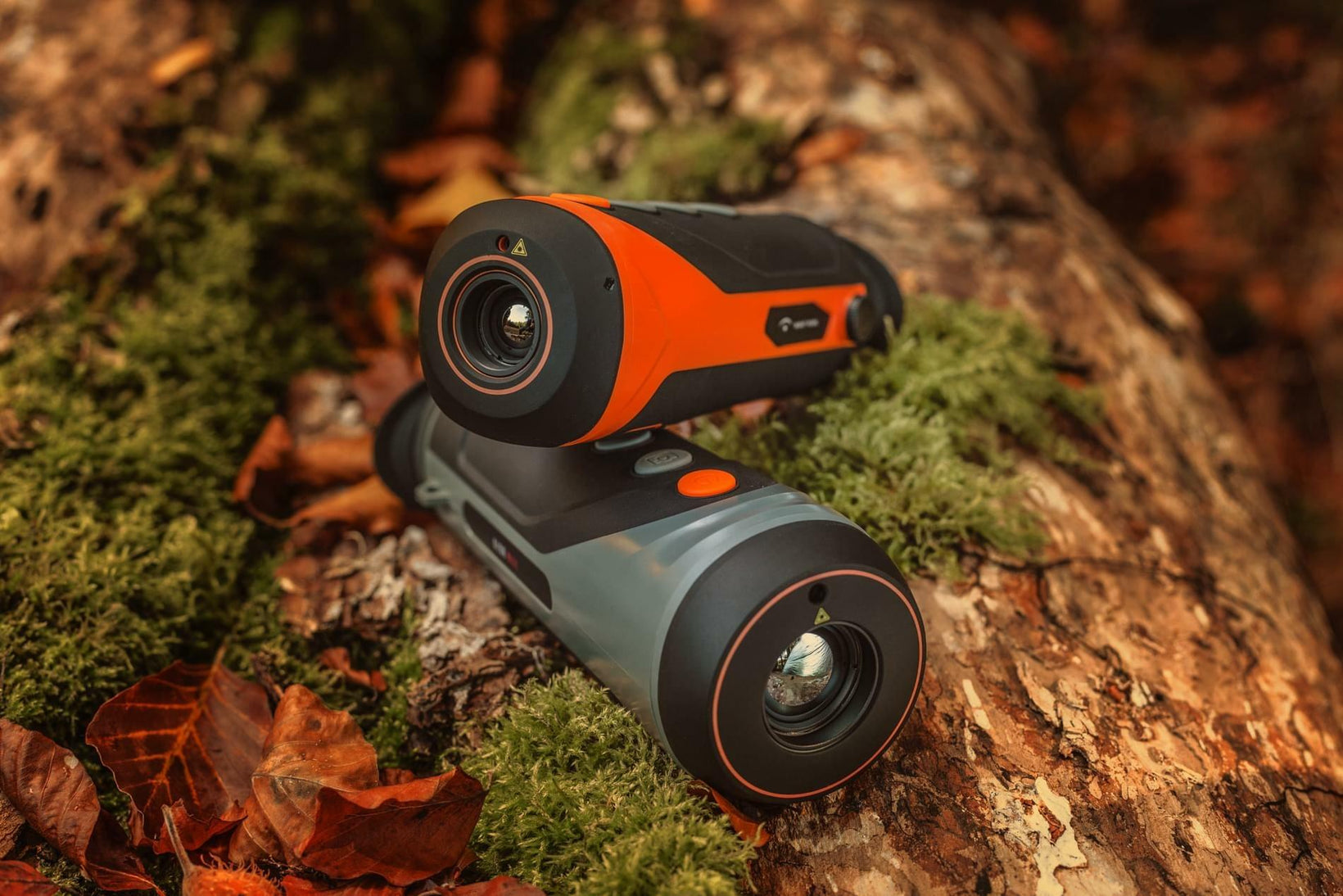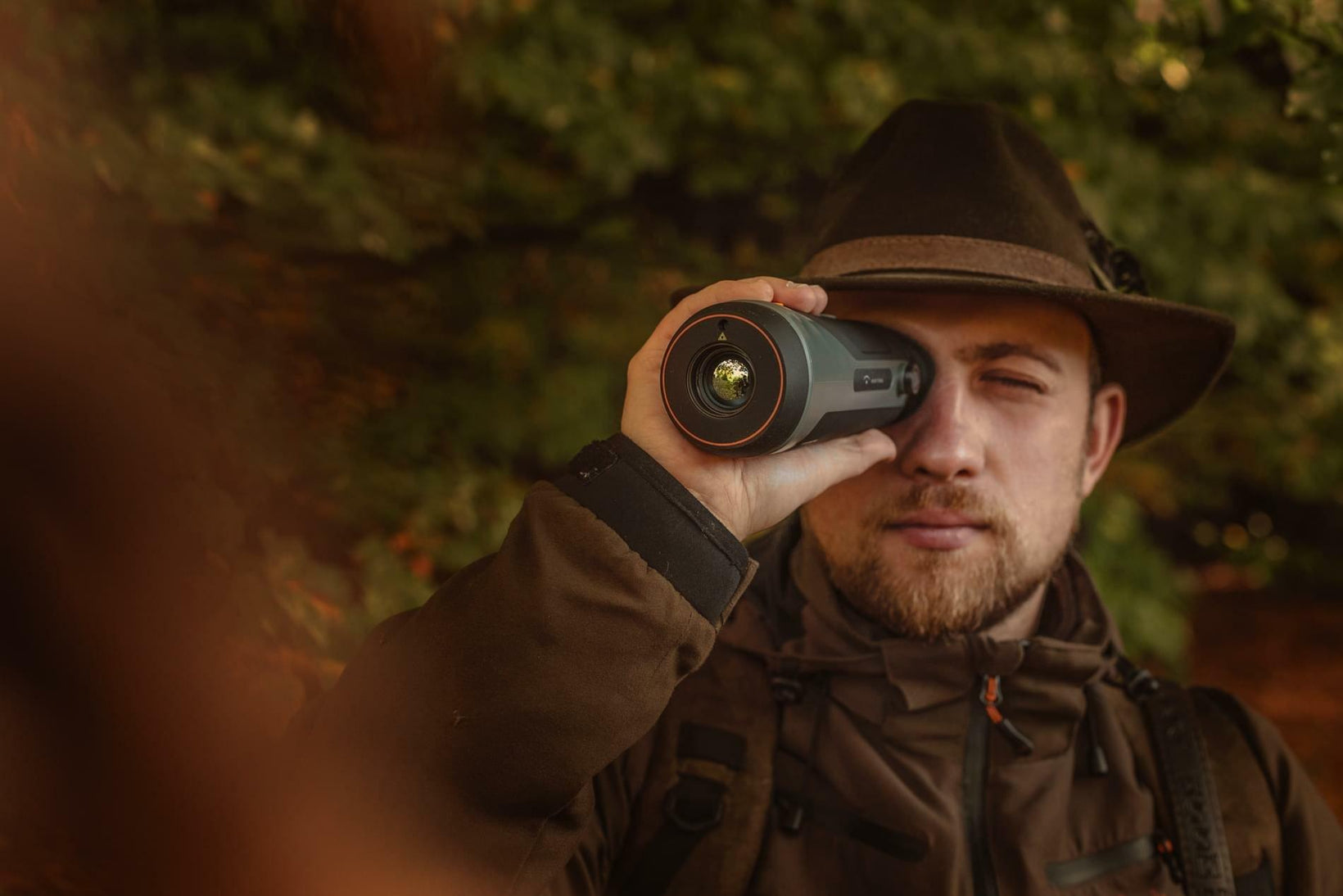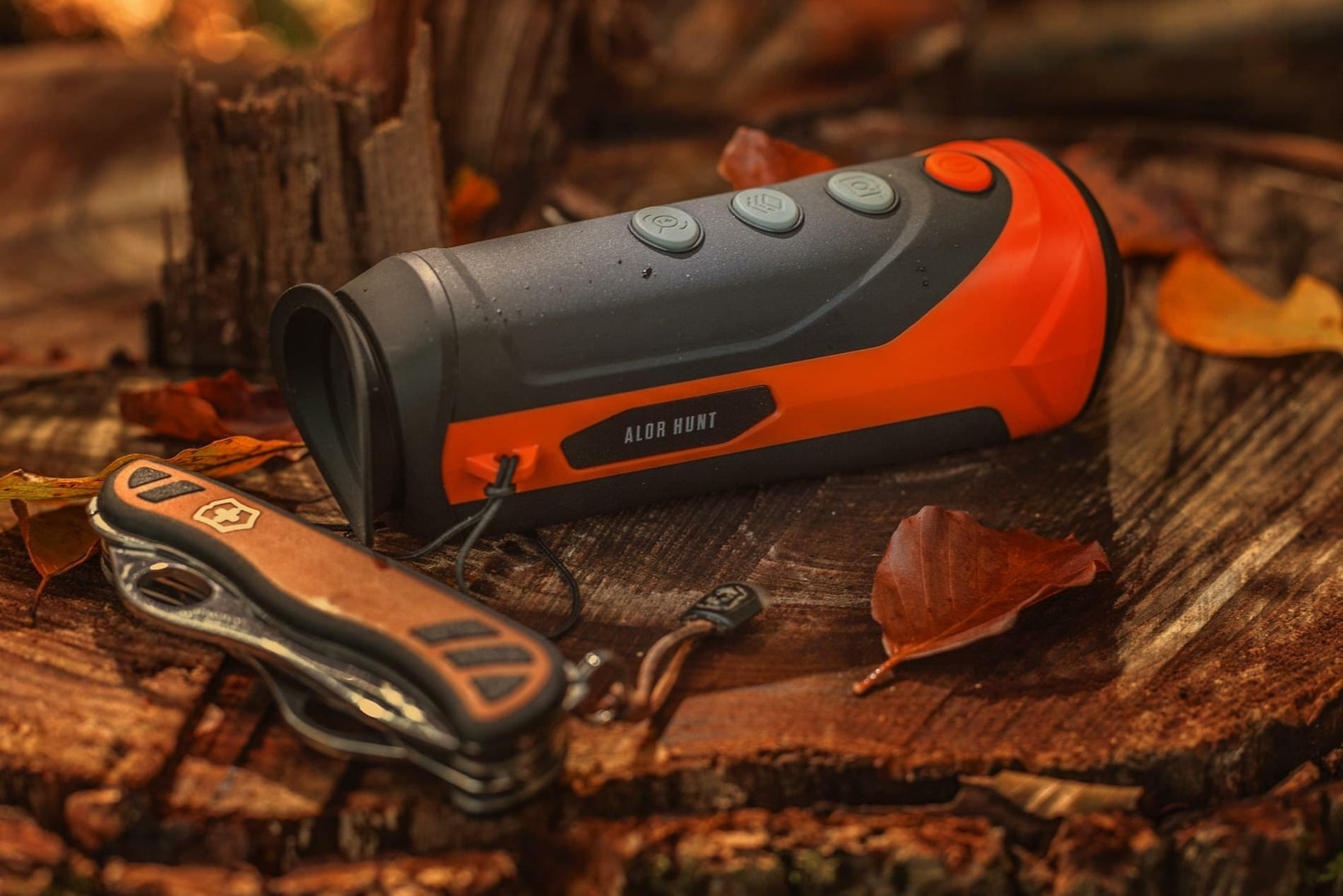 WI-FI
The quick menu of functions is adapted to change settings immediately and clearly.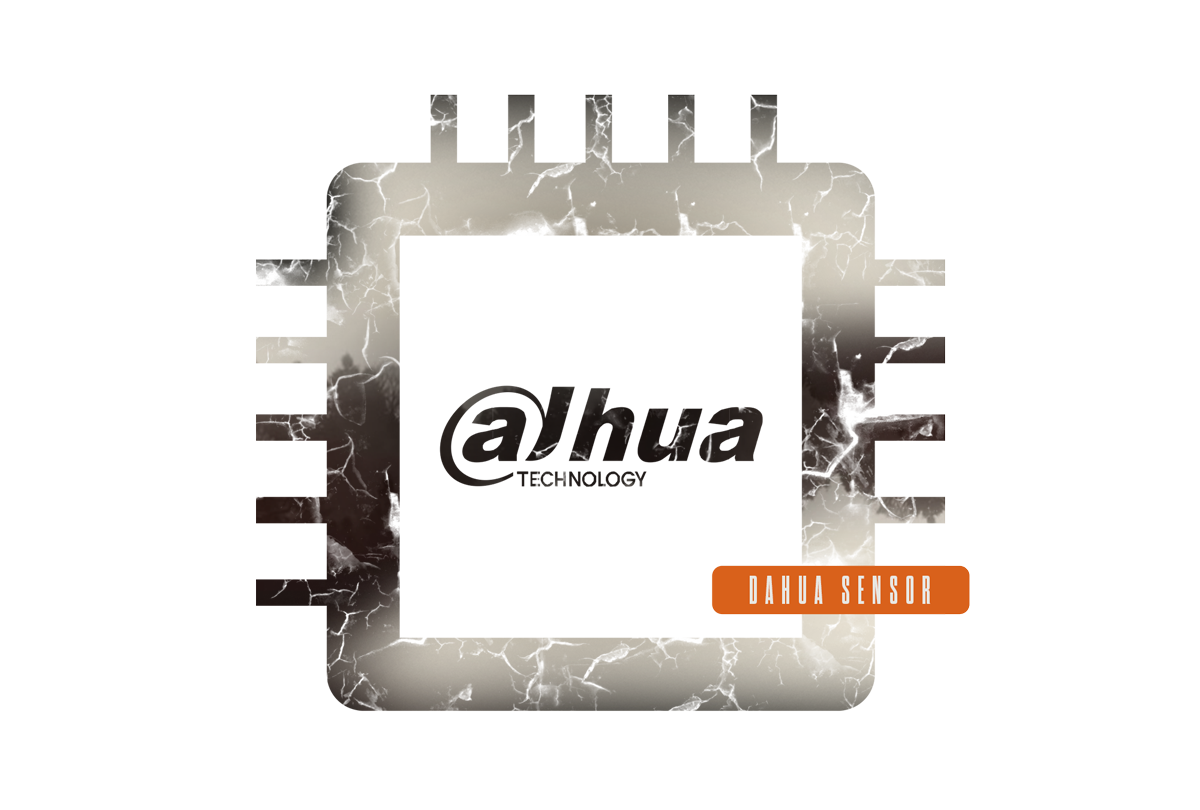 Best quality from Dahua
Alor Hunt: 256x192px sensor, Alor Pro: 400x300 px sensor, Alor Max: 640x512 px sensor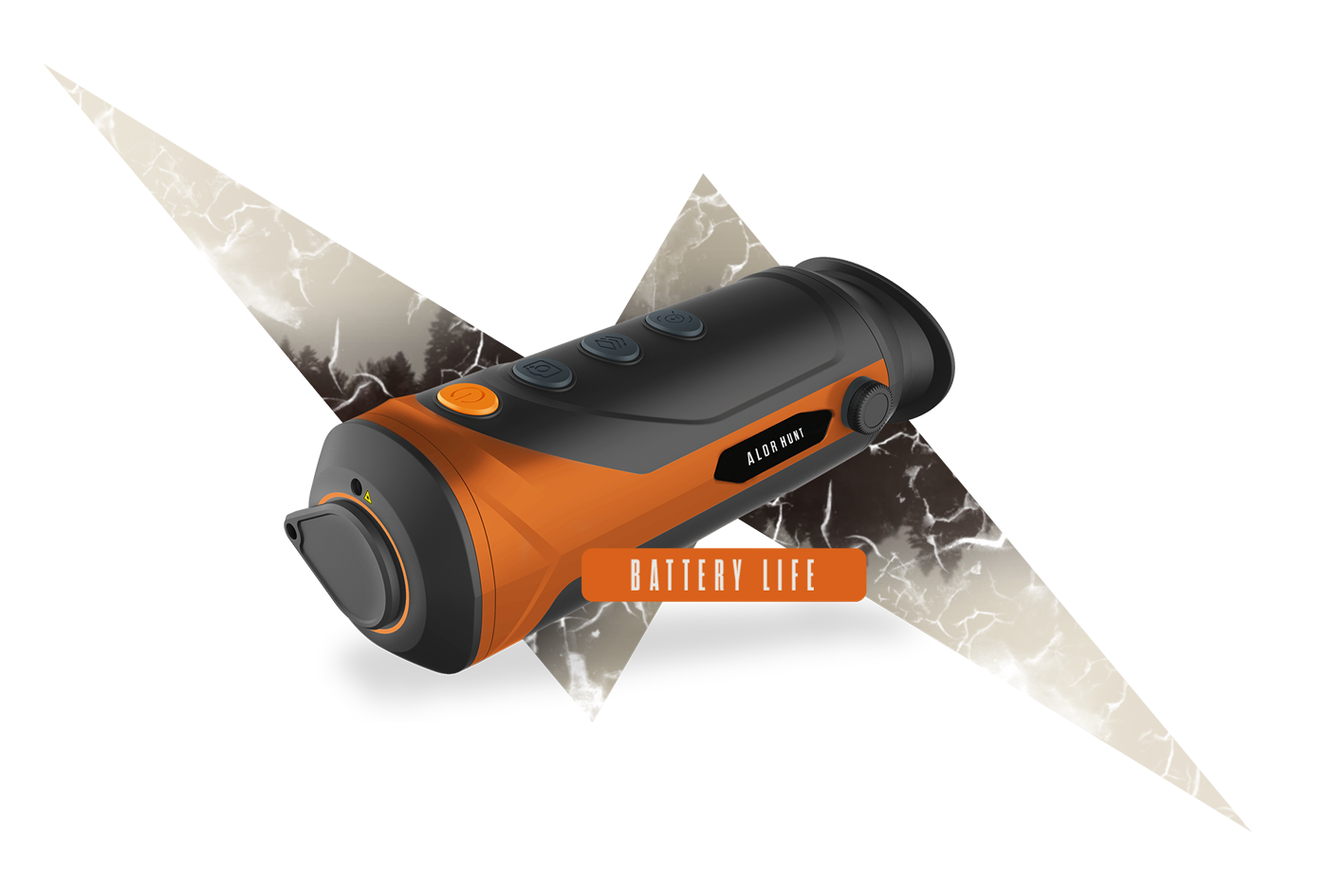 5 operating hours
Up to 5 hours of battery life ensures that you don't have to worry about power.
ALOR 15 hunt
other features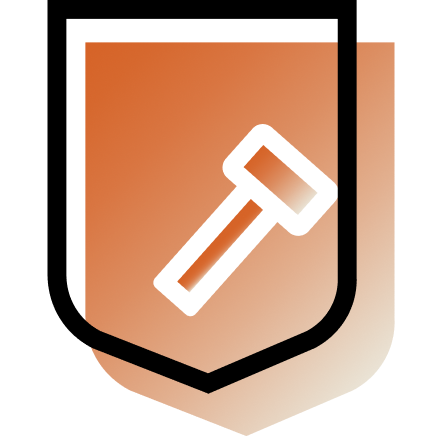 SAFETY AND TRADITION
The Alor Hunt is orange in color, making the device as visible as its user. It is therefore not only a modern look, but also a reflective safety element. The color orange also evokes modern hunting with a reference to safety and tradition.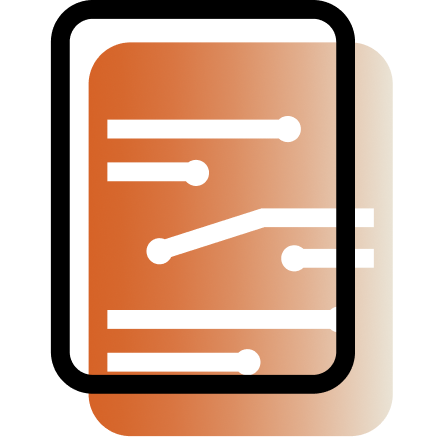 LIFETIME SOFTWARE UPDATE
Lifetime software update of the purchased device is a matter of course.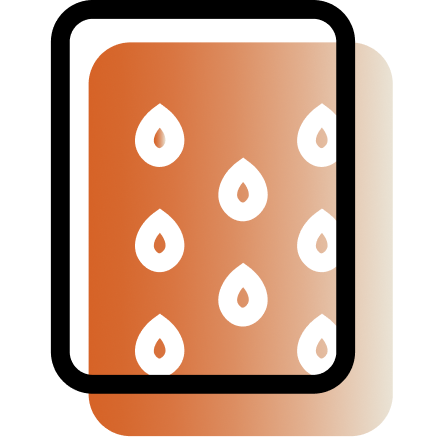 FOR ALL HUNTING CONDITIONS
Thanks to the ALOR mechanical design, the monocular can withstand all hunting conditions. IP67 resistance will protect your device from severe weather conditions, and the robust main body of the device can withstand a drop from 2 meters.
Specification
ALOR 15 hunt
Advanced Image Processing

Designed to be precise, this monocular produces vivid video images through its enhanced detector and Night Pearl developed image processing algorithm.
Video Ranging
With its hassle-free distance measurement feature, simply mark the top and bottom of a target on the screen, and the interface will automatically display the distance of the target from the monocular.
Fire Detection
Fire detection is now available for the first time with this monocular through Night Pearl`s core technology. The monocular can automatically detect fires that break out in the scene and track them in real time.
Simultaneous Multi-user Connections
Multiple phones can connect to the monocular through the Wi-Fi at the same time. Through the mobile phone, you can watch the live view, capture images, record videos and configure parameters.
Diopter Adjustment
By using the diopter adjustment knob, the monocular can be set to match the eyesight of different users, ensuring that each user sees a clear image.

Portable and Low Power Consumption
With its small and lightweight design, it functions for longer periods while remaining fully charged, making long-term outdoor use more convenient.
FEATURES
· Vanadium oxide uncooled focal plane detector.
· Ultra-low power consumption.
· Fire detection and alarm.
· Connects to the mobile app through Wi-Fi hotspot.
· Connects to the external display through the CVBS port.
· Provides a laser for aiming.
· Calculates distance using video analysis.
· Lightweight and portable.
· IP67 rated.
This model has Wi-Fi connection.
| | | |
| --- | --- | --- |
| | ALOR 10 HUNT | ALOR 15 HUNT |
| Detection range (graph) | 1111 m | 1666 m |
| Magnification (optical/digital) | 1x / 1-4x | 1,5x / 1-4x |
| Magnification (total range) | 1 - 4x | 1,5 - 6x |
| Sensor resolution, core type | 256x192 px | 256x192 px |
| Core type | Ceramic VOx, 12μm | |
| Objective Ø | 10 mm | 15 mm |
| Dioptric correction | -3/+1 dpt | -3/+1 dpt |
| Refresh rate | 50 Hz | 50 Hz |
| Display type | 720x540 px, LCOS | |
| Field of view | 17,3°x13,1° | 11,7°x8,8° |
| Field of view (m/100m) | 30,4 x 23 | 20,5 x 15,4 |
| Color palette | 5 types | 5 types |
| Shooting at different distances | | |
| Storage | SD card (up to 256 GB) | |
| Wi-Fi | Yes | Yes |
| PIP | Yes | Yes |
| Take photos / videos | Yes | Yes |
| Operating time (t=25 °C) | To 9 h | To 9 h |
| Dimensions (L, W, H), weight | 170.9x57.6x58.6 mm, 350 g | 170.9x57.6x58.6 mm, 350 g |
| Target detection (vehicle) | 1111 m | 1666 m |
| Target detection (deer - 1,7 m) | 416 m | 625 m |
| Start-up time | | |
| Warranty | 36 months | 36 months |
| App support | Yes | Yes |
Service center in UK (Grays)
Warranty 36 months 
for more info contact: 
07771 602192
 or sales@nightpearluk.com