Description:
FOX 19 HUNT thermal sight is a great choice for customers who require good image quality, proven technology and an excellent price. Night Pearl FOX uses VOx sensor technology and a 19 mm lens. An important advantage of the thermal sight is the compact and lightweight body while maintaining strong stability resistant to recoil. These properties do not appear very often with thermal imaging sights of the same class.
IMAGE COMPARISON (Red shadows are caused by the reflection of the product display to an external camera. The FOX 19 HUNT sight cannot take pictures or videos.)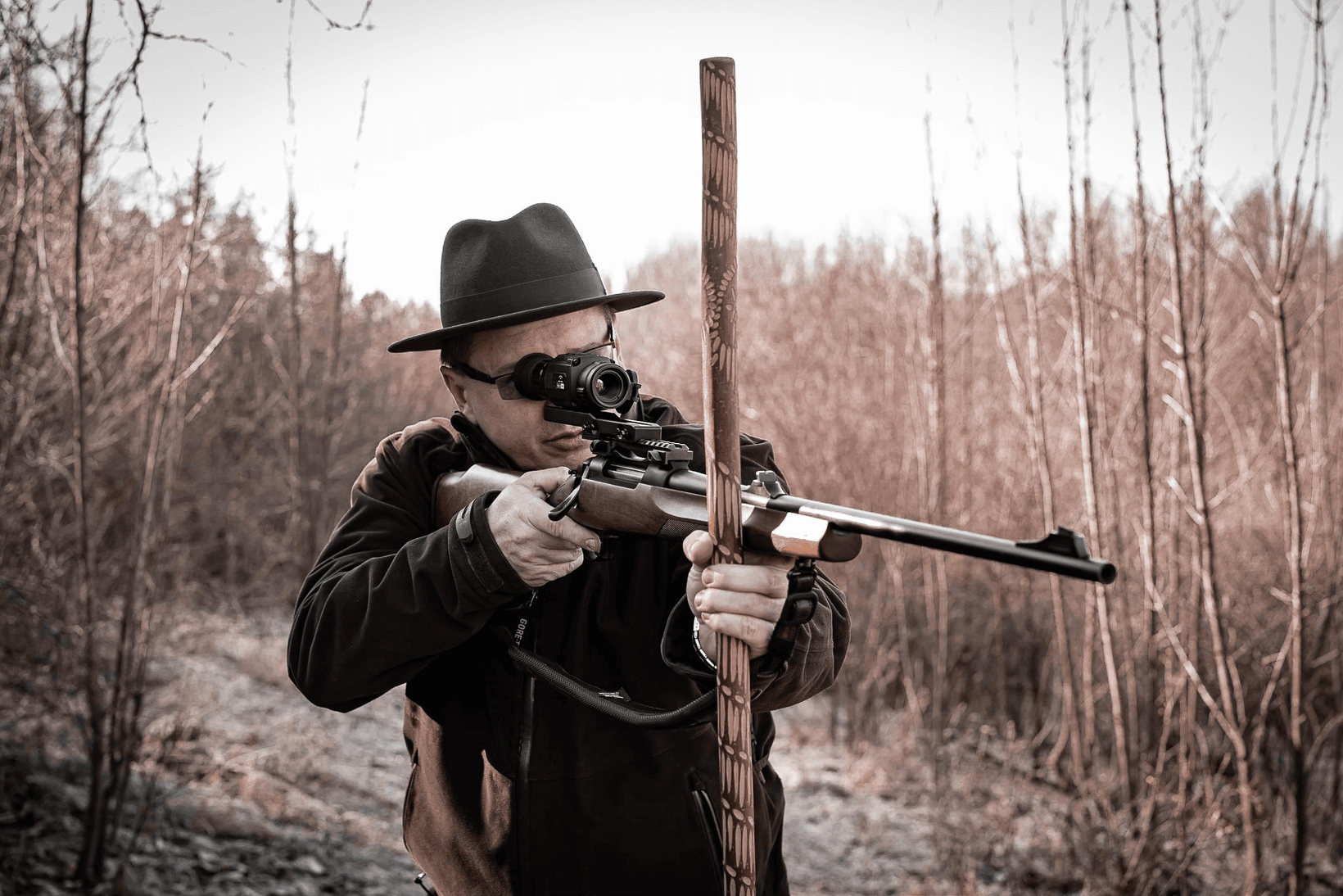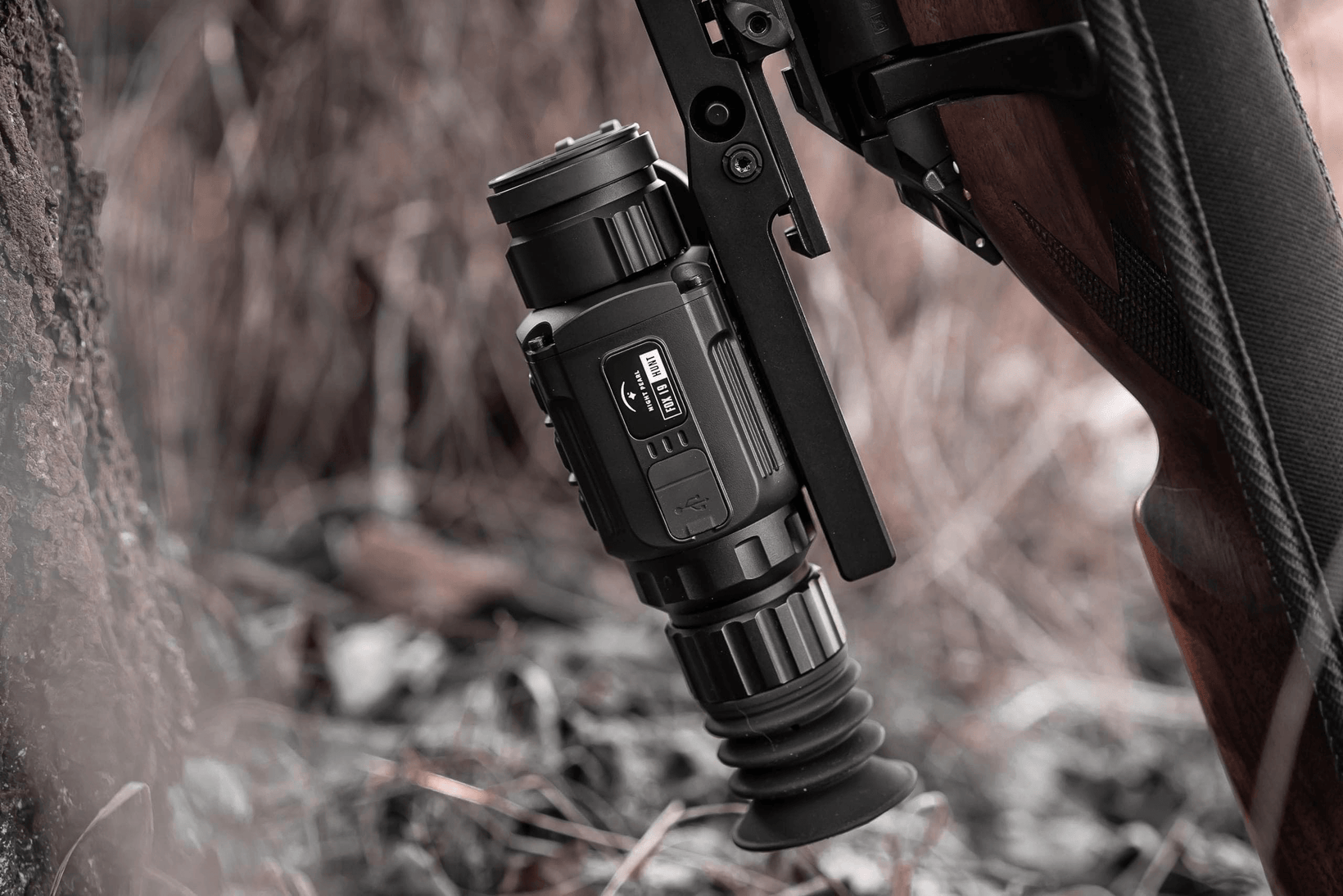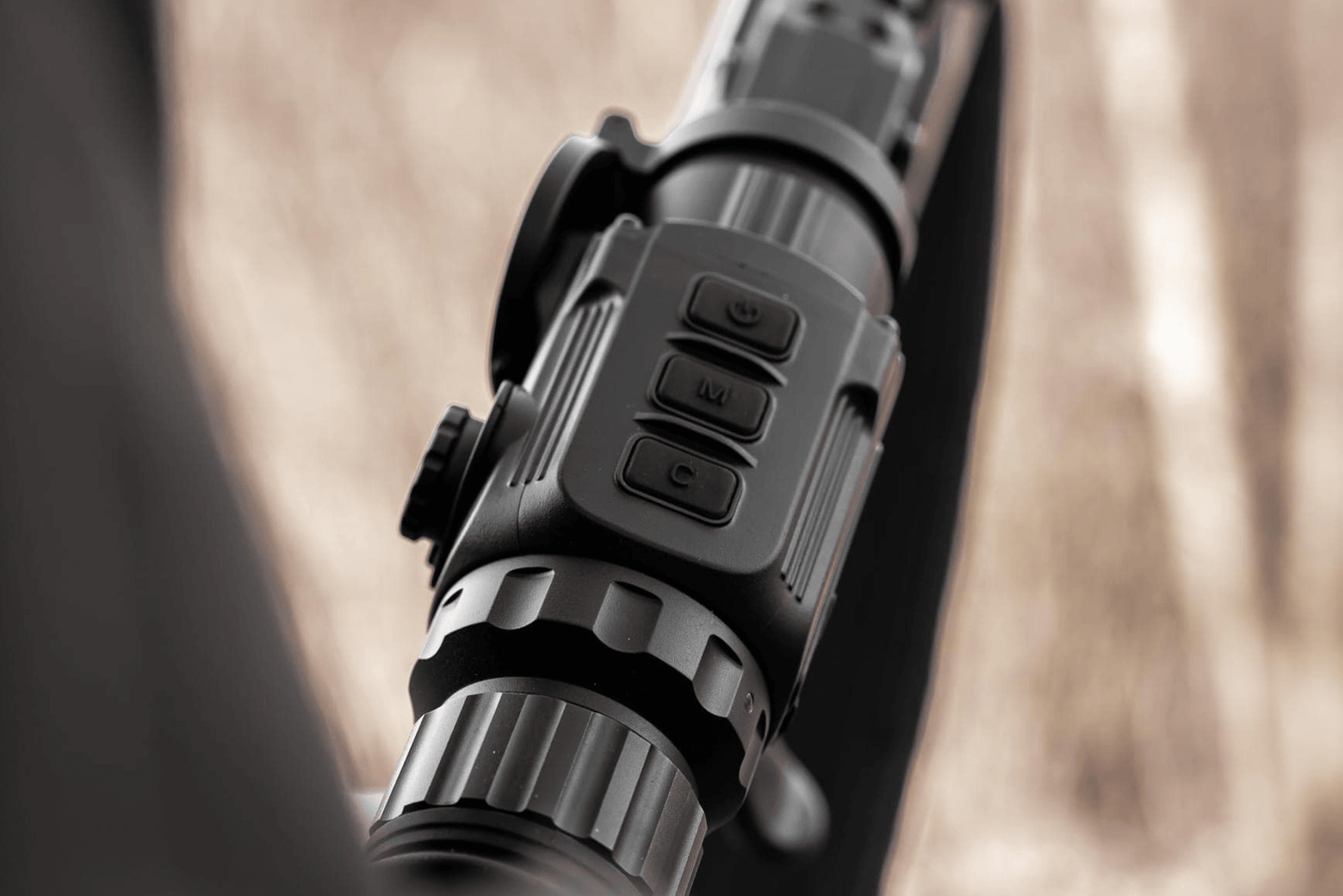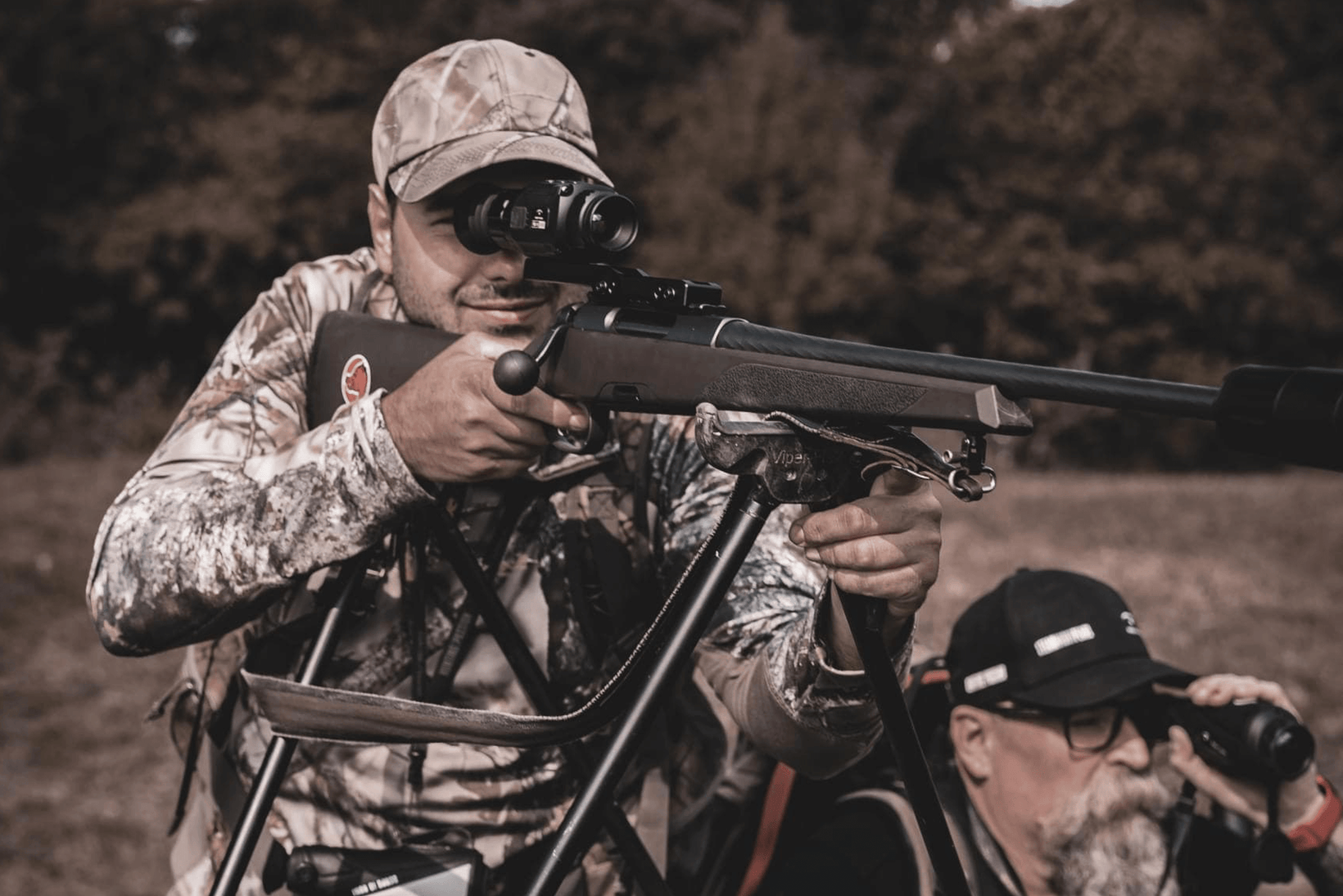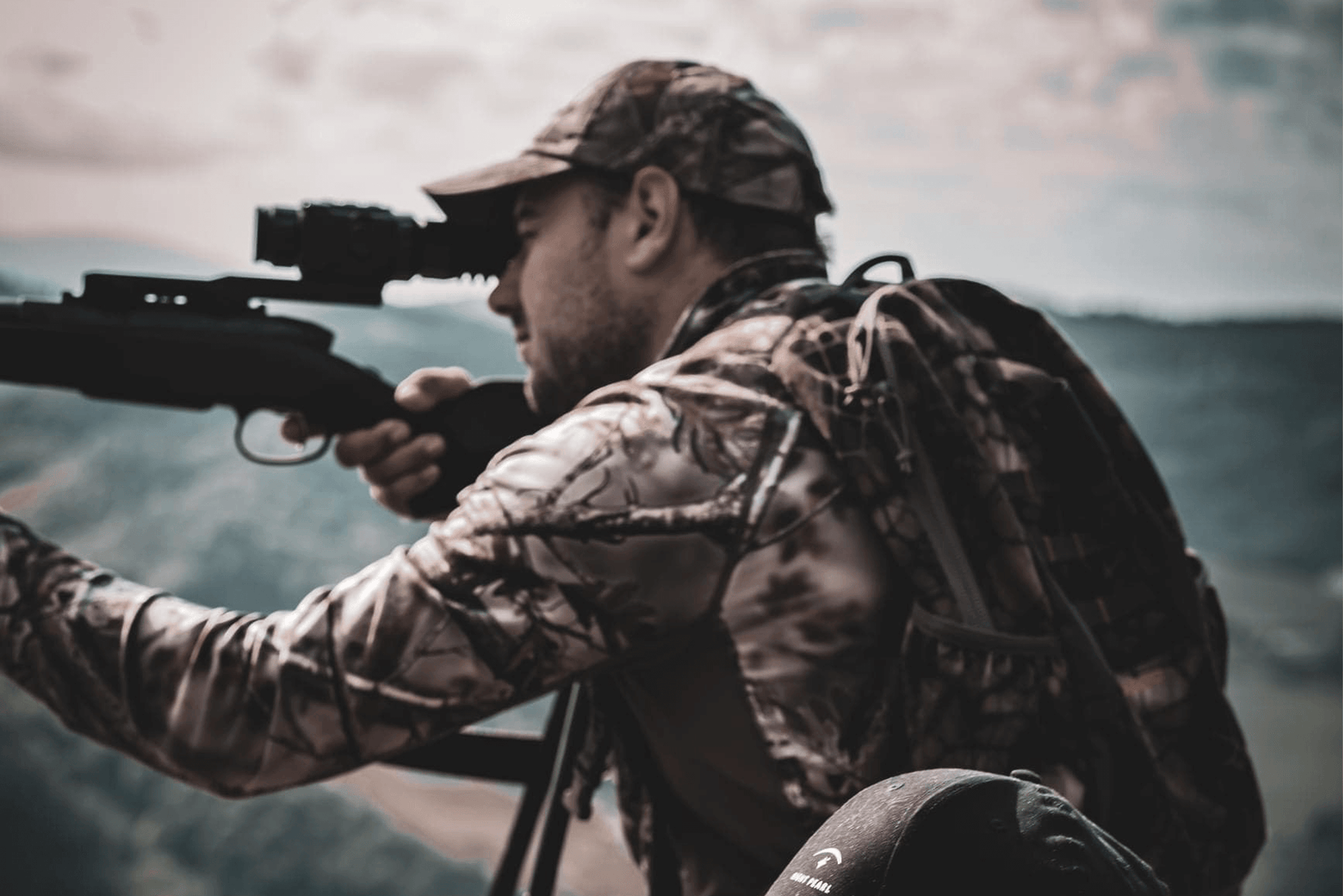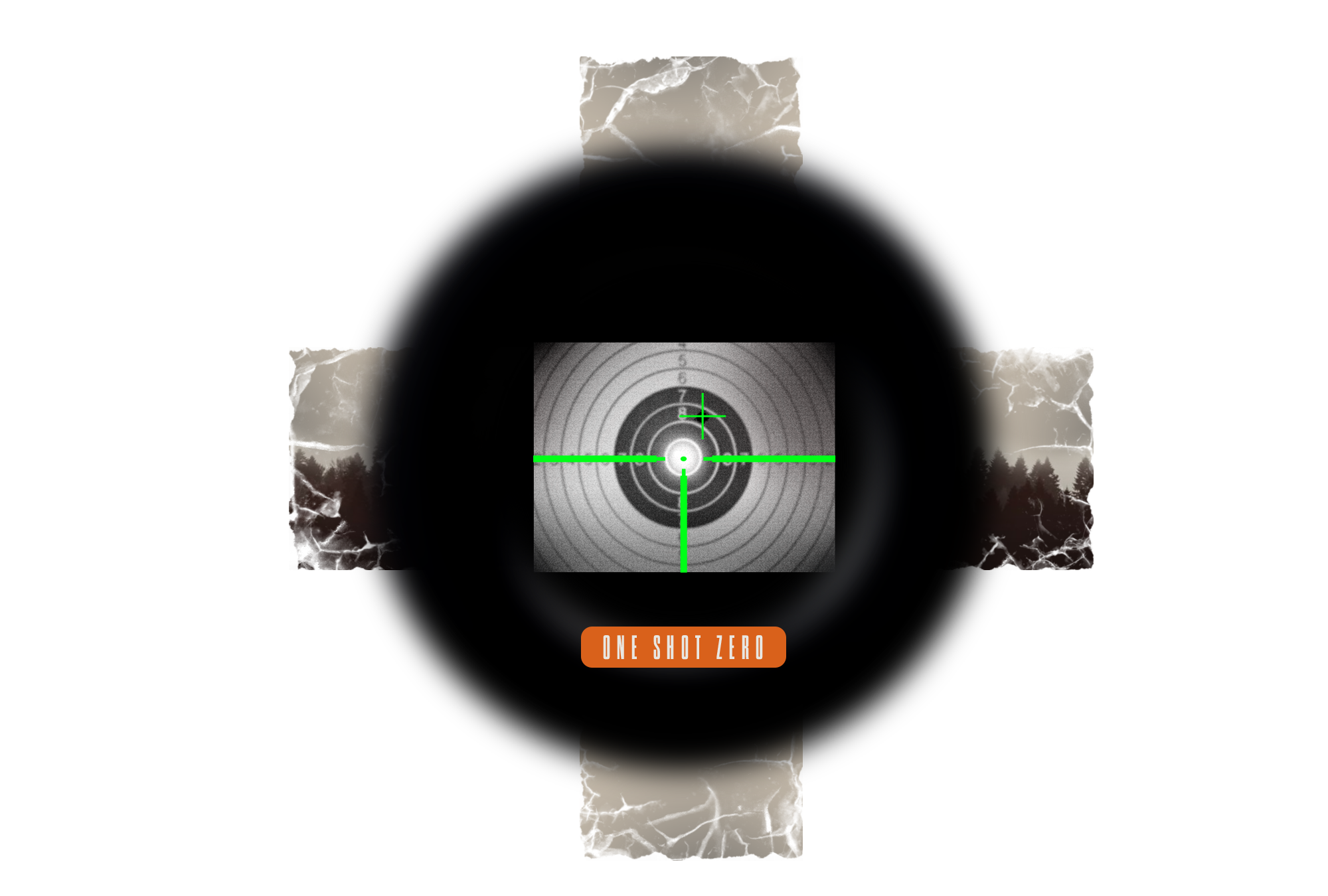 ONE SHOT ZERO
It allows you to shoot the device in one shot.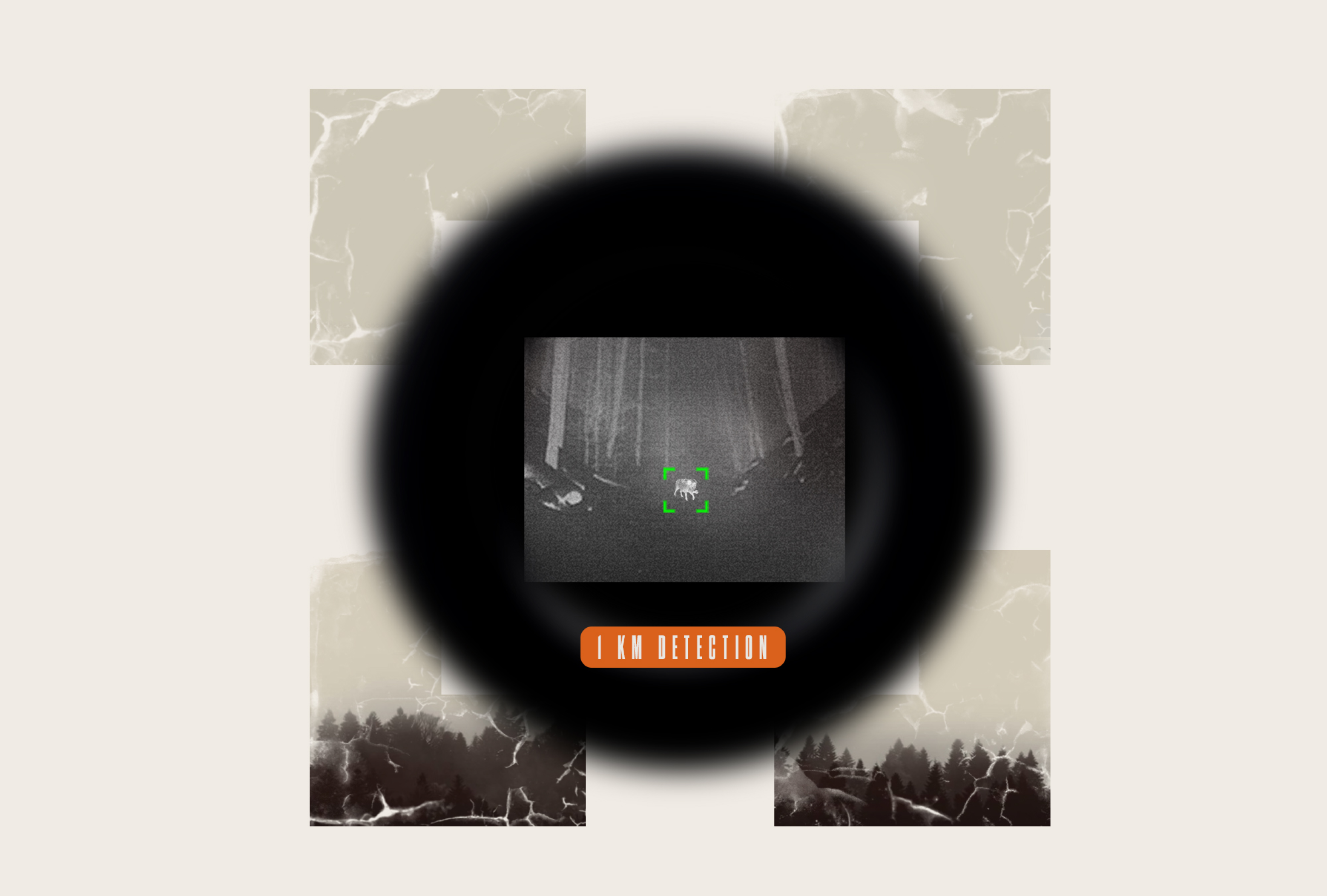 IDENTIFICATION RANGE 250M
Identification range comes from the experience of huntres.
LIGHTWEIGHT AND COMPACT
Small, lightweight and compact body of the device with shock resistance up to 6000 J.
FOX 19 HUNT
other features
HIGH SHOCK/RECOIL RESISTANCE
Specification
FOX 19 HUNT Thermal Sight
| | | | |
| --- | --- | --- | --- |
| | FOX 19 HUNT | FOX 35 ELITE II | FOX 50 MAX III |
| Detection range (graph) | 986 m | 1 818 m | 2 597 m |
| Magnification | 2,3x (optical), 2x (digital) | 3x (optical), 2x a 4x (digital), PIP | 3x (optical), 2x, 4x (digital) |
| Sensor resolution, core type | 256x192 px, | 384x288 px | 640x512 px |
| Core type | Ceramic VOx, 12μm | Ceramic VOx, 12μm | Ceramic VOx, 12 µm |
| Objective Ø | 19 mm | 35 mm | 50 mm |
| Refresh rate | 25 Hz (PAL), 30 Hz (NTSC) | 50 Hz (PAL), 60 Hz (NTSC) | 50 Hz (PAL) / 60 Hz (NTSC) |
| Display type | 1280x960 px, LCOS | 1024X768 px, OLED | 1024X768 px, OLED |
| Field of view | 9,2° x 8,0° | 7,5° x 5,7° | 8.8° × 6.6° |
| Field of view (m/100m) | 16,1 x 14 | 13,1 x 10 | 15,4 x 11,5 |
| Color palette | 4 types | 4 types | |
| Laser Range Finder | No | Yes | — |
| Storage | 16 GB | 32 GB | 32 GB |
| Wi-Fi | No | Yes | Yes |
| PIP | — | Yes | Yes (to 8x magnification) |
| Take photos / videos | No | Yes | Yes |
| Operating time (t=25 °C) | To 3,5 h | To 3,5 h | To 3,5 h |
| Dimensions (L, W, H), weight | 150x60x60 mm, 370 g | 195x60x60 mm, 420 g | 215x61x61 mm, 570 g |
| Target detction (1,7 m) | 986 m | 1 818 m | 2 597 m |
| Start-up time | — | — | — |
| Warranty | 36 months | 36 months | 36 months |
| App support | No | Yes | Yes |